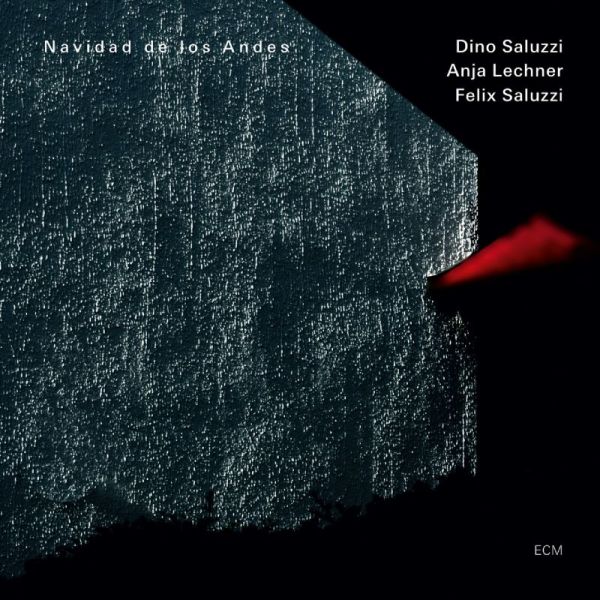 Dino Saluzzi, Anja Lechner, Felix Saluzzi, "Navidad De Los Andes" - CD izdevums, ECM Records.
Cellist Anja Lechner and clarinet and sax man Felix Saluzzi both appeared as soloists on Dino's orchestral recording "El Encuentro" in 2009, a shared pleasure in the work leading to the formation of the present trio, a group which draws on much musical history. Brothers Dino and Felix have more than 60 years of collaborations behind them. They started making music together as children in Argentina, and Felix frequently plays in Dino's "family band" projects (as heard on ECM albums including "Mojotoro" and "Juan Condori)". Anja Lechner has worked closely with Dino since the mid-1990s, beginning with the "Kultrum" alliance between Saluzzi and the Rosamunde Quartet. She has also toured widely in duo with the bandoneonist, and recorded with him on the critically-acclaimed "Ojos Negros" in 2006. "Navidad de Los Andes" (Andean Nativity) has its own distinct character, at once simple and elusive, like the magical realist tales of the region.
From the liner notes by Leopoldo Castilla: "In this beautiful musical work sound is born with the intensity of the wind and the powerful progression of the sand that preserves memories. Between these forces, the melody creates spaces that rise or cascade slowly downward like empty skies. (…) Suddenly, the tango, an outsider, with a hat and a black moon, enters the scene. A long shadow, enticed by the river of music."

Tracklist:
1 Flor De Tuna, Written-By – Dino Saluzzi - 7:39
2 Sucesos, Written-By – Dino Saluzzi - 6:46
3 Fragments (From "Trio For Clarinet And Two Bandoneons"), Written-By – Dino Saluzzi - 3:36
4 Son Qo'ñati, Written-By – Dino Saluzzi - 3:39
5 Requerdos De Bohemia, Arranged By – Dino Saluzzi, Written-By – Enrique Delfino, Manuel Romero - 7:45
6 Gabriel Kondor, Written-By – Dino Saluzzi - 6:00
7 El Vals De Nosotros, Written-By – Carlos Aparicio, Dino Saluzzi - 3:21
8 Candor / Soledad, Written – Carlos Gardel, D. Saluzzi - 4:07
9 Variaciones Sobre Una Melodía Popular De José L. Padula, Written-By – Dino Saluzzi - 6:57
10 Ronda De Niños En La Montaña, Written – D. Saluzzi - 5:15
11 Ontoño, Written-By – Dino Saluzzi - 5:18
Personnel:
Dino Saluzzi - Bandoneon
Anja Lechner - Violoncello
Felix Saluzzi - Tenor Saxophone, Clarinet
Recorded: Recorded July 2010,
Auditorio Radiotelevisione svizzera, Lugano.
Released: 26.08.2011.
Catalogue No: ECM 2204
Barcode: 602527769288