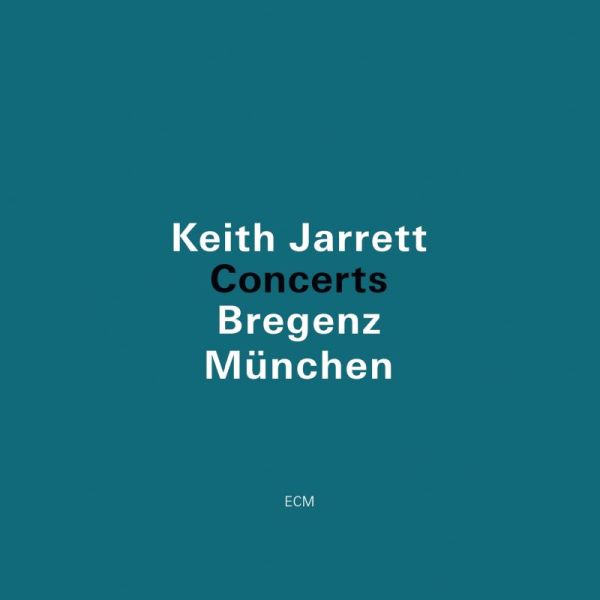 Keith Jarrett, "Concerts: Bregenz - Munchen" - 3CD izdevums, ECM Records.
"The Bregenz/Munich concerts were Jarrett's most brilliant live solo recordings to date; his level of inspiration is quite extraordinary, and the music covers a wider musical and emotional range than ever. He takes fabulous risks, pushing everything to the limit."
– Jarrett biographer Ian Carr
After "Bremen/Lausanne" after "The Köln Concert", after the epic "Sun Bear Concerts", the next development in Jarrett's solo concerts was the all-embracing music captured here. Two 1981 improvised concerts from Austria and Germany are featured, recorded respectively at the Festspielhaus Bregenz and the Herkulessaal Munich, venues noted for outstanding acoustics. While the Bregenz concert has hitherto been available as a single CD, this set marks the first appearance of the complete Munich performance on compact disc.
This 3-CD set includes an extensive German-English text booklet with liner notes by Keith Jarrett, an essay by Peter Rüedi, and poetry by Michael Krüger.

Tracklist:
Bregenz, May 28, 1981
1-1 Part I 22:00
1-2 Part II 10:33
1-3 Untitled 8:28
1-4 Heartland 4:55
München, June 2, 1981
2-1 Part I 23:17
2-2 Part II 23:12
3-1 Part III 26:30
3-2 Part IV 10:38
3-3 Mon Cœur Est Rouge 7:05
3-4 Heartland 4:58
Personnel:
Recorded:
Recorded at Festspielhaus Bregenz and Herkulessaal der Residenz, München.
Released: 15.09.1982.
Catalogue No: ECM 1227-29
Barcode: 602527945705