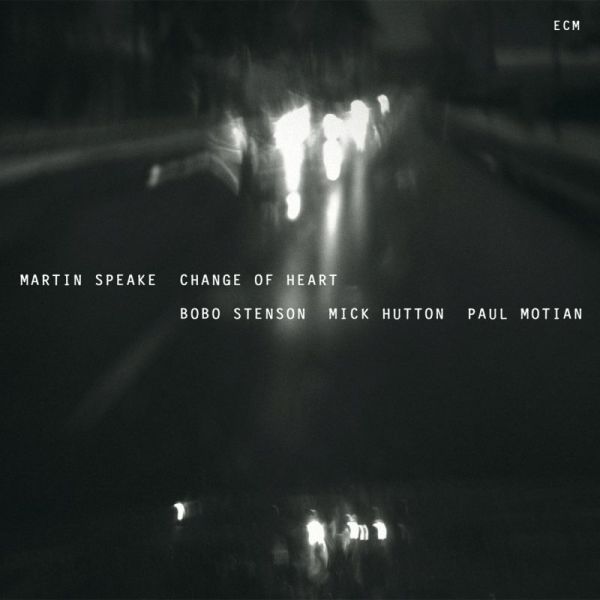 Martin Speake, "Change Of Heart" - CD izdevums, ECM Records.
Change of Heart, alto saxophonist Martin Speake's first recording for ECM, will no doubt garner him some well-deserved international exposure. But he's been a fixture on the British scene for two decades, with a varied discography that a larger audience will now hopefully explore. This disc presents only one facet of Speake's interests, but it's as strong an entry point as any to his recent discography, which has included the exceptional Indian-influenced The Journey (Black Box, 2004) and an innovative tribute, Charlie Parker (Jazzizit, 2005).
Speake's playing can be as enigmatic as his writing. The lyricism and subtlety of both his written and improvised melodies sometimes unfold so gradually that one needs to take a mental step back to absorb it all. That characteristic well suits the strength in understated elegance that marks Change of Heart—a fine album that, by revealing more with each successive listen, will undoubtedly stand the test of time.

Tracklist:
1 The Healing Power Of Intimacy 6:57
2 Change Of Heart 4:39
3 Barefaced Thieves 5:26
4 Venn 4:15
5 Buried Somewhere 9:01
6 In The Moment 5:12
7 Three Hours 8:18
8 In Code 8:38
Recorded: Recorded April 2002, Rainbow Studio, Oslo.
Personnel:
Martin Speake - Saxophone
Bobo Stenson - Piano
Mick Hutton - Bass
Paul Motian - Drums
Released: 4.04.2006.
Catalogue No: ECM 1831
Barcode: 602498740590