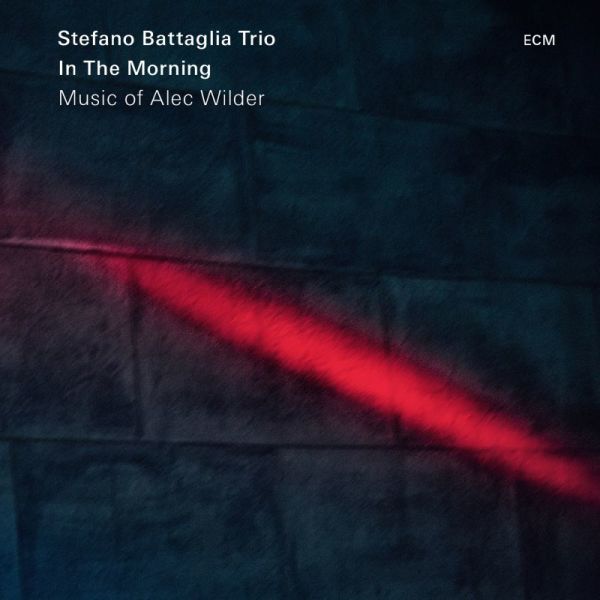 Stefano Battaglia Trio, "In The Morning" - Music Of Alec Wilder - CD izdevums, ECM Records.
On his sixth album for ECM the Italian pianist and his trio reflect on the work of American composer Alec Wilder (1907 – 1980). "I first came into a more direct contact with Alec Wilder's music in the early 90s, when I was performing his Sonata for Oboe and Piano and his Sonata for Horn and Piano", Battaglia remembers. "I had already known some of his popular songs like 'While We're Young', Blackberry Winter' and 'Moon and Sand' through the intense versions Keith Jarrett has recorded. But after working on Wilder's chamber music I wanted to develop a deeper connection with his intriguing musical universe, and I've discovered an immense hidden treasure."
Almost three years after their last ECM album 'Songways', Battaglia and his partners Salvatore Maiore (bass) and Roberto Dani (drums) develop an almost telepathic rapport on In The Morning, a live recording from April 2014 at Teatro Vittoria in Torino. "My take on Alec Wilder is completely focused on the melodic aspect… after twenty years of study I can totally identify with this music", Battaglia emphasizes.
Tracklist:
In The Morning 11:56
River Run 13:17
Moon And Sand 6:41
When I Am Dead My Dearest 4:02
The Lake Isle Of Innisfree 15:41
Where Do You Go? 6:29
Chick Lorimer 11:28
Recorded: Recorded live April 28, 2014, at Teatro Vittoria, Torino.
Personnel:
Stefano Battaglia - Piano
Salvatore Maiore - Double Bass
Roberto Dani - Drums
Released: 28.08.2015.
Catalogue No: ECM 2429
Barcode: 602547386731