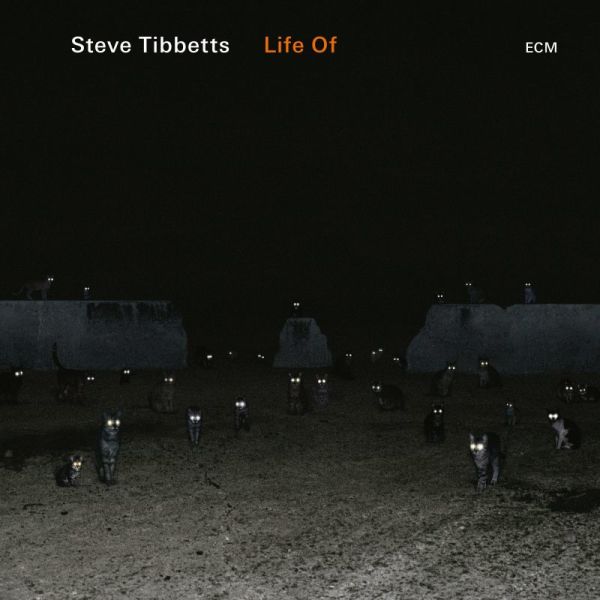 Steve Tibbetts, "Life Of" - CD izdevums, ECM Records.
One-of-a-kind guitarist and record-maker Steve Tibbetts has an association with ECM dating back to 1981, with his body of work reflecting that of an artist who follows his own winding, questing path. The BBC has described his music as "an atmospheric brew… brilliant, individual." Life Of…, his ninth album for the label, serves as something of a sequel to his 2010 ECM release, Natural Causes, which Jazz Times called "music to get lost in." Like the earlier album, Life Of… showcases the richness of his Martin 12-string acoustic guitar, along with his gamelan-like piano and artfully deployed field samples of Balinese gongs; the sonic picture also incorporates the sensitive percussion of long-time musical partner Marc Anderson and the almost subliminal cello drones of Michelle Kinney. Tibbetts, though rooted in the American Midwest, has made multiple expeditions to Southeast Asia, including Bali and Nepal; not only the sounds but the spirits of those places are woven into his musical DNA as much as the expressive inspiration of artists from guitarist Bill Connors to sarangi master Sultan Khan. Life Of… has a contemplative shimmer like a reflecting pool, with most of the album's pieces titled after friends and family, living and past.

Tracklist:
Bloodwork 1:39
Life Of Emily 2:13
Life Of Someone 2:30
Life Of Mir 5:51
Life Of Lowell 3:28
Life Of Joel 4:15
Life Of Alice 3:33
Life Of Dot 4:21
Life Of Carol 3:02
Life Of Joan 4:28
Life Of El 3:31
End Again 2:43
Start Again 9:06
Personnel:
Steve Tibbetts - Guitar, Piano
Marc Anderson - Percussion, Handpan
Michelle Kinney - Cello, Drones
Recorded: Recorded in St. Paul
Released: 18.05.2018.
Catalogue No: ECM 2599
Barcode: 602567235453