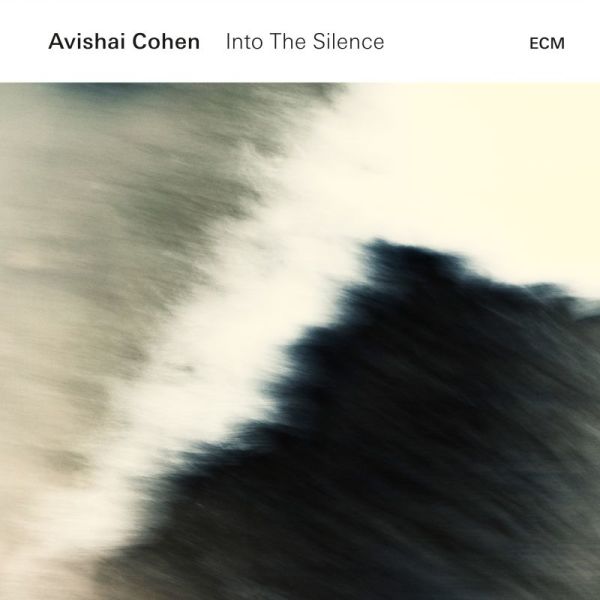 Avishai Cohen, "Into The Silence" - skaņuplate, 33.3 RPM, ECM Records.
Šis albums pieejams arī CD formātā.
Avishai Cohen impressed a lot of listeners with his soulful contributions to Mark Turner's Lathe of Heaven album in 2014. Now the charismatic Tel Aviv-born trumpeter has his ECM leader debut in a programme of expansive and impressionistic compositions for jazz quartet (trumpet, piano, bass, drums), augmented by tenor saxophone on a few pieces. Into The Silence is dedicated to the memory of Avishai's father David, reflecting upon the last days of his life with grace and restraint. Avishai's tender muted trumpet sets the emotional tone of the music in the album's opening moments and his gifted cast of musicians explore its implications. Israeli pianist Yonathan Avishai has played with Cohen in many settings and solos creatively inside the trumpeter's haunting compositions, sometimes illuminating them with the phraseology of the blues. Cohen and drummer Nasheet Waits have a hypersensitive understanding and their interaction can, from moment to moment, recall the heyday of Miles Davis and Tony Williams or Don Cherry and Billy Higgins. Yet this music, while acknowledging inspirational sources, is very much of our time. Bassist Eric Revis, a cornerstone of the Branford Marsalis quartet for two decades, provides elegant support throughout. And saxophonist Bill McHenry, a subtle modernist who has worked with Paul Motian and Andrew Cyrille, shadows Cohen's lines with feeling.
Into The Silence was recorded at Studios La Buissonne in the South of France in July 2015 and produced by Manfred Eicher.

Tracklist:
A1 Life And Death 9:18
A2 Behind The Broken Glass 8:14
B1 Dream Like A Child 15:31
B2 Quiescence 5:14
C1 Into The Silence 12:14
C2 Life And Death – Epilogue 2:44
Personnel:
Avishai Cohen - Trumpet
Yonathan Avishai - Piano
Bill McHenry - Tenor Saxophone
Eric Revis - Double Bass
Nasheet Waits - Drums
Released: 29.01.2016.
Catalogue No: ECM 2482
Barcode: 602547600912