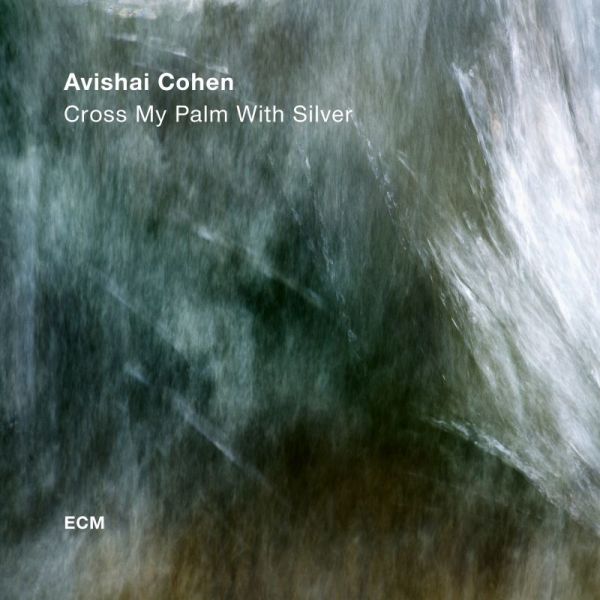 Avishai Cohen Quartet, "Cross My Palm With Silver" - skaņuplate, 33.3 RPM, ECM Records.
Šis albums pieejams arī CD formātā.
A year after his impressionistic, critically-lauded ECM debut Into The Silence, trumpeter Avishai Cohen's Cross My Palm With Silver introduces a programme of new pieces which put the focus on the ensemble, on teamwork, with a quartet of the highest calibre. The adroit, almost telepathic interplay among the musicians allows Avishai Cohen to soar, making it clear why he is one of the most talked-about jazz musicians on the contemporary scene. "All of these people together are my dream team", says the charismatic trumpeter of fellow players Yonathan Avishai, Barak Mori and Nasheet Waits, who share his sense for daring improvisation and his feeling for structure. "I feel we're in a perfect place with the balance. It's open and there's so much room for the improvisation to take the music any place we can. At the same time the composition is very specific and the vibe is very direct and thought about." As with Into The Silence, Cross My Palm With Silver was produced by Manfred Eicher at Studios La Buissonne in the south of France.
It is issued on the eve of a major European tour, with concerts in France, Italy, Spain, Luxembourg, United Kingdom, Switzerland, Germany and the Netherlands.

Tracklist:
A1 "Will I Die, Miss? Will I Die?" - 10:20
A2 Theme For Jimmy Greene - 5:24
A3 340 Down - 3:51
B1 Shoot Me In The Leg - 12:09
B2 50 Years And Counting - 7:03
Personnel:
Avishai Cohen - Trumpet
Yonathan Avishai - Piano
Barak Mori - Double Bass
Nasheet Waits - Drums
Released: 05.05.2017.
Catalogue No: ECM 2548
Barcode: 602557397802