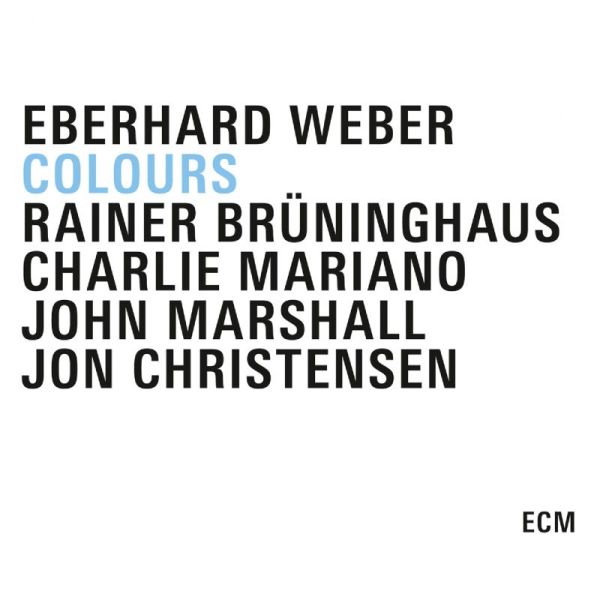 Eberhard Weber, "Colours" - 3CD izdevums, box set, ECM Records.
This three CD box brings together music recorded for ECM by Eberhard Weber's band Colours: the albums "Yellow Fields" (1975), "Silent Feet" (1977) and "Little Movements" (1980).
Throughout the six years of its existence, Colours was one of the most popular ensembles on the European jazz touring circuit – although Weber has always stressed the group's conceptual distance from a jazz mainstream. Many idiomatic elements were combined in Colours' stylistic mix. The group's sound-world consciously extended the palette proposed by "The Colours of Chloё", Weber's prize-winning ECM disc of 1974.
As the innovative German bassist explains in the liner notes, "there were various aspects to the [Chloё] session, from the reflective European or chamber music side of the writing, to some jazz-rock and a kind of pictorial play with minimalism. Eventually, all these aspects would be developed in Colours." This box set, the latest in ECM's acclaimed Old & Masters Edition, is rush-released in time for the presentation of the German Jazz Award / Albert Mangelsdorff Prize to Eberhard Weber in Berlin on November 6.

Tracklist:
Yellow Fields
1-1 Touch 4:59
1-2 Sand-Glass 15:31
1-3 Yellow Fields 10:04
1-4 Left Lane 13:37
Silent Feet
2-1 Seriously Deep 17:48
2-2 Silent Feet 12:11
2-3 Eyes That Can See In The Dark 12:20
Little Movements
3-1 The Last Stage Of A Long Journey 9:40
3-2 Bali 12:24
3-3 A Dark Spell 8:22
3-4 Little Movements 7:25
3-5 'No Trees?' He Said 5:01
Personnel:
Eberhard Weber - Bass
Rainer Brüninghaus - Keyboards
Charlie Mariano - Soprano Saxophone, Shenai, Nagaswaram
Jon Christensen - Drums
John Marshall - Drums, Percussion
This set includes three previously released albums: Eberhard Weber - Yellow Fields, Eberhard Weber Colours - Silent Feet and Eberhard Weber Colours - Little Movements.
Recorded:
Recorded September 1975 (Yellow Fields),
November 1977 (Silent Feet) and July 1980 (Little Movements).
Tonstudio Bauer, Ludwigsburg.
Released: 6.11.2009.
Catalogue No: ECM 2133-35
Barcode: 602527196381