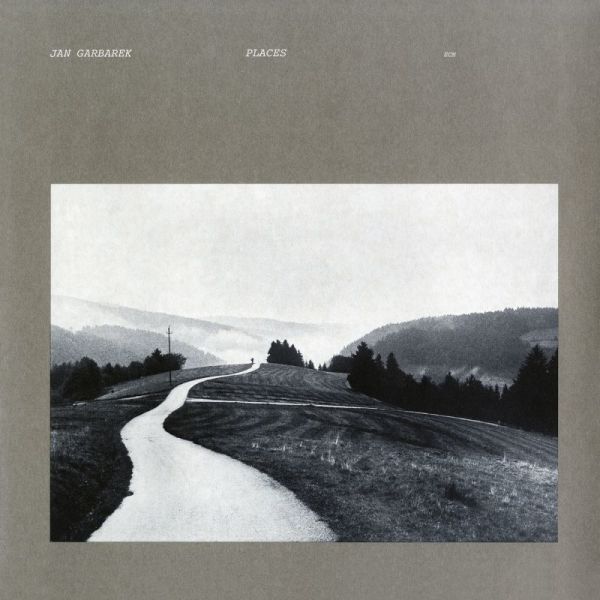 Jan Garbarek, "Places" - skaņuplate, 33.3 RPM, ECM Records.
Šis albums pieejams arī CD formātā.
Recorded in 1977 in Oslo, Places was an important album for Norwegian saxophonist Jan Garbarek, and - with its stellar line-up including Americans Jack DeJohnette and Bill Connors - one that also drew significant attention in the US. "How does Garbarek set up his floating dreamlike moods?" asked Down Beat, and proceeded to itemize components of this "eerie, desolate, bleak" music: "John Taylor plays sustained legato chords, much more like Lutheran church music than, say, Jimmy Smith. The organ provides a backdrop of shifting sonorities… DeJohnette's playing is airy, concentrating on cymbals, creating shimmering webs of rhythm. Up front is Garbarek, the only real solo voice. He speaks slowly, with attention to detail. He has a fine sense of pitch, so that when he ornaments a note with a bend, a slur or a grace note, it is done precisely, consciously…" The album stands as one of Garbarek's strongest statements as a player. Reviewing Places in 1978, Don Heckman wrote in High Fidelity that Garbarek was "easily the best sax player to emerge from Europe in the last decade."
Initially published in August 1978, vinyl is reissued in April 2017 as audiophile pressing taken from the original analog tapes.

Tracklist:
A1 Reflections 15:05
A2 Entering 7:50
B1 Going Places 14:12
B2 Passing 11:18
Recorded: December 1977, at Talent Studio, Oslo.
Released: 7.04.2014.
Personnel:
Jan Garbarek - Saxophones
Bill Connors - Guitar
John Taylor - Organ, Piano
Jack DeJohnette - Drums
Catalogue No: ECM 1118
Barcode: 602547811219