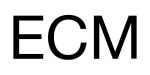 KEITH JARRETT, JAN GARBAREK, PALLE DANIELSSON, JON CHRISTENSEN, "PERSONAL MOUNTAINS" (CD)
ieraksti
18 €
Keith Jarrett, Jan Garbarek, Palle Danielsson, Jon Christensen, "Personal Mountains" - CD izdevums, ECM Records.
Personal Mountains is a live album by American pianist Keith Jarrett's 'European Quartet' recorded in 1979 and released by ECM Records 10 years later, in 1989. The recording documents the band featuring Jarrett, Jan Garbarek, Palle Danielsson and Jon Christensen), in different live performances in Tokyo in April 1979.
The Allmusic review by Richard S. Ginell awarded the album 4 stars, stating, "Clearly this is one of the peaks of the European quartet's discography".

Tracklist:
1 Personal Mountains 16:01
2 Prism 11:13
3 Oasis 18:03
4 Innocence 7:16
5 Late Night Willie 8:46
Recorded: Concert Recording, April 1979, Tokyo.
Digitally mixed at Rainbow Studio, Oslo.
Personnel:
Keith Jarrett - Piano, Percussion
Jan Garbarek - Tenor Saxophone, Soprano Saxophone
Palle Danielsson - Double-Bass
Jon Christensen - Drums
Released: 1.05.1989.
Catalogue No: ECM 1382
Barcode: 042283736122