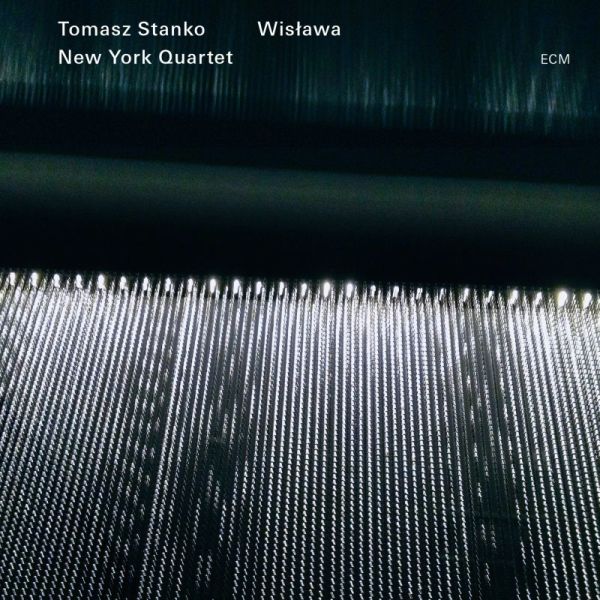 Tomasz Stanko New York Quartet, "Wisława" - dubult-CD izdevums, ECM Records.
Like his early hero Miles Davis, Polish trumpeter Tomasz Stanko has a gift for shaping great bands, and this one, formed in the world's jazz capital, overflows with promise. The bass and drums team of Thomas Morgan and Gerald Cleaver is one of the most sensitive in contemporary improvising, and Cuban-born pianist David Virelles, inspired by ritual music as well as by Thelonious Monk and Andrew Hill, seems particularly well-attuned to the brooding darkness and sophisticated dread of Stanko's free ballads. In the uptempo pieces all four players seem to enter new territory, with very exciting results. The double-album programme of new Stanko compositions is inspired also by the poetry of Wisława Symborska, the Polish poet, essayist and Nobel Laureate, who died in 2012. As Stanko writes in the CD booklet, "Reading Wisława Szymborska's words gave me many ideas and insights. Meeting her and interacting with her poetry also gave impetus to this music, which I would like to dedicate, respectfully, to her memory."

Tracklist:
1-1 Wisława 10:19
1-2 Assassins 7:45
1-3 Metafizyka 7:36
1-4 Dernier Cri 10:16
1-5 Mikrokosmos 8:20
1-6 Song For H 4:38
2-1 Oni 6:30
2-2 April Story 7:06
2-3 Tutaj – Here 8:29
2-4 Faces 8:04
2-5 A Shaggy Vandal 7:31
2-6 Wisława, Var. 13:13
Personnel:
Tomasz Stanko - Trumpet
David Virelles - Piano
Gerald Cleaver - Drums
Thomas Morgan - Double Bass
Recorded: Recorded June 2012, Avatar Studios, New York.
Released: 8.02.2013.
Catalogue No: ECM 2304/05
Barcode: 602537137725